GST Registration  In Patna Bihar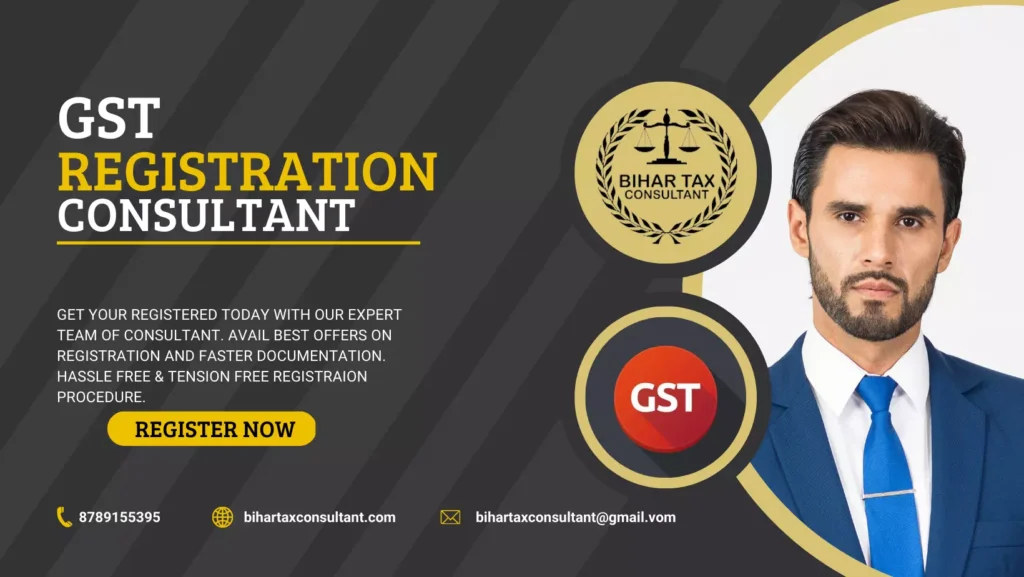 Bihar Tax Consultant – Simplifying GST Registration in Patna: Your Trusted Partner
Are you looking for professional assistance with GST registration in Patna? Bihar Tax Consultant is here to simplify the process for you. With our expertise and in-depth knowledge of GST regulations, we offer comprehensive support to businesses and individuals in registering for Goods and Services Tax (GST).GST registration can be a complex and time-consuming procedure, but with our experienced team of GST consultants in Patna, you can rest assured that your registration will be handled efficiently and accurately. We guide you through the entire process, ensuring compliance with all necessary requirements and documentation.
At Bihar Tax Consultant, we understand that every business is unique, and our approach to GST registration reflects that. Our consultants take the time to understand your specific needs, providing personalized guidance tailored to your business structure and industry.
Whether you are a sole proprietor, partnership, or corporation, our GST registration services in Patna are designed to meet your requirements. We help you determine the appropriate GST registration category, assist in completing the application, and ensure timely submission to the relevant authorities.Choose Bihar Tax Consultant as your trusted partner for GST registration in Patna. Let us handle the complexities while you focus on your business growth and success.