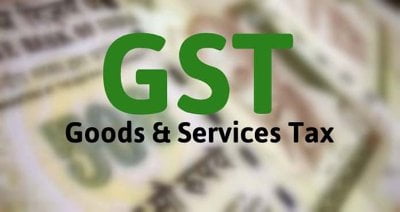 Topic Name -What are composite supply and mixed supply
Composite supply is a supply consisting of two or more taxable supplies of goods or services or both or any combination thereof, which are bundled in natural course and are supplied in conjunction with each other in the ordinary course of business and where one of which is a
principal supply.
For example, when a consumer buys a television set and he also gets warranty and a maintenance contract with the TV, this supply is a
composite supply. In this example, supply of TV is the principal supply, warranty and maintenance service are ancillary.
A composite supply is taxed at the GST rate of the principal supply.
Mixed supply is combination of more than one individual supplies of goods or services or any combination thereof made in conjunction with each other for a single price, which can ordinarily be supplied separately.
For example, a shopkeeper selling storage water bottles along with refrigerator. Bottles and the refrigerator can easily be
priced and sold separately.
In a mixed supply, the item or service with the highest GST rate is treated as the principal supply (whether or not it is the main part of the bundle). The mixed supply is taxed at the GST rate of the principal supply.
Bihar Tax Consultant is among the best and experienced tax consultant in Bihar. Having the years of experience in handling corporate law matters rights from beginning. We provide our guidance on various issue of Company Law , GST Act , Income Tax Act and other corporate Area.
About Tabish Ahmad
Tabish Ahmad is an Advocate at Patna High Court works in the area of Corporate Law and Corporate Litigations. Tabish represented many clients in complex legal issues focusing on corporate compliance. As An Advocate it is the duty towards nations to make the citizen and businessmen aware about laws and compliances in order to comply as law abiding citizens.
Our Social Media Presence
https://www.facebook.com/bihartax
https://mobile.twitter.com/bihartax
https://www.linkedin.com/in/bihar-tax-consultant-317426232/